Anime Blowjob Bondage No matter what. And so you need to make your own damn mistakes, to learn how to pick yourself up when you fall, to learn where the bandages are and to bind up your own cuts. To open their eyes, and to turn them from darkness to light, and from the power of Satan unto God, that they may receive forgiveness of sins, and inheritance among them which are sanctified by faith that is in me. Details if other: Anyway, I was scared. I have yet to receive any reply from my parents or sisters.
Alix Dad New Girlfriend Wtfa
I can't remember if either of them ever made threats to silence me but it is possible they did. Anyway, I was scared. She took me to a doctor to be physically examined, but he just had a general look "down there" and said he found no evidence of any interference. Dad and Greg of course were not silly - they rubbed me with "it" until they blowed on the outside so there would be no evidence.
Nowadays things have changed, and doctors actually look for even minute surface abrasions and they can tell beyond all doubt but back in the early eighties, in a small country town, they didn't do that. I remember that when the doctor told mum his findings, I distinctly remember thinking "it's wrong what he's saying, and they dad and Greg did do things.
I wanted to butt in and say that but I kept silent. After that, mum didn't mention it EVER again. She found out about dad somewhere around this time as I must've told a school friend of mine, who told her mother, who told my mother. But nothing was done for me. I must mention here that we moved from Moree when I was 5.
I started Kindergarten at Coonabarabran, but shortly after, we moved to a very small town called Mendooran which has a pop. This is where all this happened with Greg, and the doctor, and mum finding out about dad. It was in this home that the meetings were actually held as well. It was the only mtg house in this town, and we lived with an old bloke.
It was his house. All these disgusting goings on were happening in a meeting home! Anyway, life goes on, and he also physically abused us kids. We used to get the most severe floggings. Life was most unbearable looking back now. We still continued to move, and go to meetings. I professed when I was 9 years old.
I was certain that I loved the Lord. That's never changed. I used to hate being so different, not only because there were so many kids in my family and we were poor and had head lice and were so weird, but also because we belonged to what other people would term as a weird religion. I was sure they just didn't understand that it was the only true way, and you had to be in it to be saved, that it was the only church that descended from Christ and His disciples.
I was teased at school from day 1 to the day I left school when I was The religion was just part of the teasing. Anyway, my father also abused my other two sisters as well. There are so many things I could tell but it would take an age, so I just can't.
Rey star wars porn western hentai luscious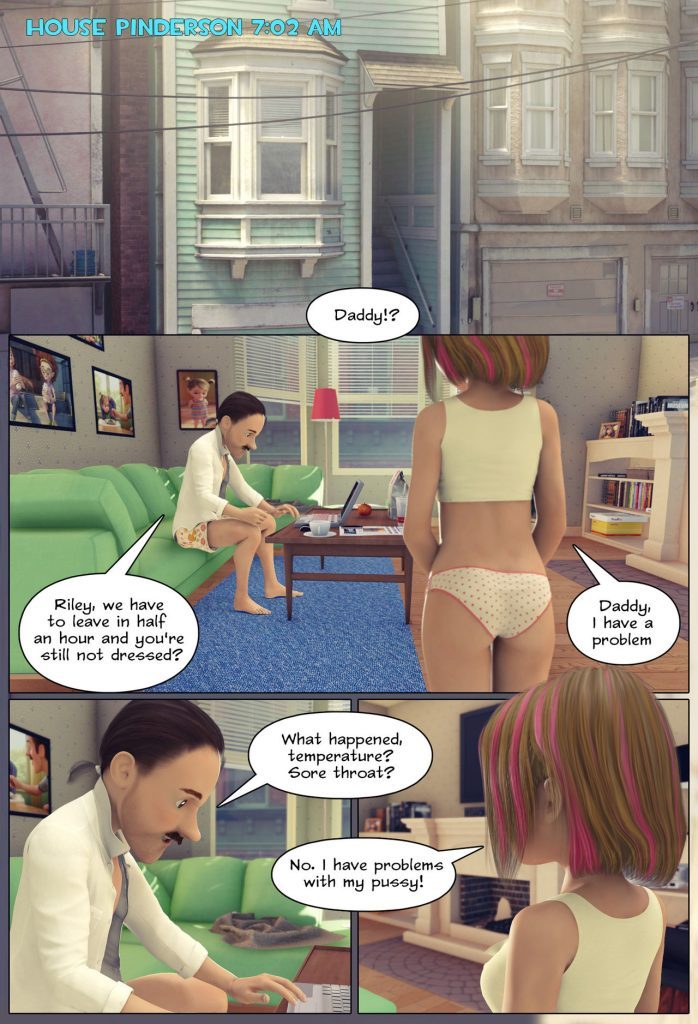 It's all too many goings on. Dad and mum and all us continued going to meetings and taking part, as we each professed over the years.
Dad continued his abuse to me and my sisters Gina and Amanda. The boyfriend I had when I was 15 that I mentioned earlier, Andy, he started coming to missions when the workers were in Coonabarabran we'd moved back there from Mendooran when I was However, they were never very favourable to him and they used to comment that he wasn't really "one of us". Anyway, we broke up after a while, but he was still a friend of the family and used to work with dad.
Dad by now was in the firewood cutting industry and spent a lot of time in the bush cutting wood. He worked all of us so hard from such a young age. We all had to help. My brother was only 15 when he got his chainsaw accreditation and started felling trees full on.
He did the work of a man even before then, but now he did even more. We all did. We used to have to split the wood by hand with a blocksplitter in the heat of summer, and winter. I did too, but my main job was "chief cook and bottle-washer". Of course, it suited dad perfectly to have us out of school as soon as he could, and away in a secluded environment so he could carry on his little secrets with us girls which he did a lot.
Mum hardly ever came out to the bush, but all us kids spent a lot of time out there, even before we left school. All this time, as you'd know, we were taught that the religion we belonged to was the only true one, and we were to be a peculiar people, and that the reason it was right was because the workers went two by two, and the organisation didn't have a bank account I question that severely now and we didn't have an official registered name.
We all believed it of course, because mum did wholeheartedly, and dad I don't think cared at all. This religion suited him perfectly because he could cover up so much. It suited him that we weren't allowed to have TV and radio, or read "worldly things". We never knew what was going on in the world. If we did have TV etc, I would've known much younger I think that what was going on was called incest and that it's a criminal offense and wrong also by God.
He used to tell us a lot the verse in Eph 6: Now because I did want to serve God, I never wanted to upset Him. He'd justified what he did by the bible hadn't he? He'd left off that last part. There were so many things. The workers used to visit our house when they were in the area, and there was a certain amount of fear and awe for them. We were told how they'd sacrificed so much to preach the gospel, and we must make their life as easy as possible.
We all professed at young ages, and mum and dad were so proud that we'd sit up in meetings and conventions and take part, and they had their perfect little unrebellious bunch of children who sat up in the meetings without squirming and whining. They never realised that any rebellion was flogged out of us from the start. We were made to feel special by mum and dad, grandma and the workers and friends when we professed.
Saying our testimony at convention was always highly looked upon as well. It took lots of guts though to stop our legs from buckling under us. Life goes on. I met a very nice man who was in my roll call at high school at Coonabarabran. I met him again though after I'd already been left school two years and I was working full time at a motel in town.
There's lots I could say about control here how dad controlled everything we, and I, thought, did, said, spent our money on etc. The money I earned from all my jobs after I stopped working out in the bush always went on the family. Dad always said we had to pay for our raising. Anyway, I was 16 at the time, and a mess although I didn't realise it at the time. I'd been keeping a diary for a couple of years which dad always hated me doing and he disapproved very strongly on but I still did it.
I read them over when I was 17 when I had 3 years worth of diaries, and I couldn't believe what an absolute mess I was. I thought I was coping well, but reading over my diaries later I began to realise that I was on the verge of going insane. There were so many things that happened that accumulated for so long, that I was almost tipped over the edge.
I just don't have the time or inclination to go over them all. All I will say is that despite all the words I write here now to you, my life was hell, trying to please dad, mum, the workers, the friends. I tied myself in knots trying to be good for everyone. When I wasn't [in dad's eyes anyway], I was given the silent treatment and dad would turn my brothers and sisters against me.
He used to play all of us against each other by telling fibs. He'd also use fear tactics especially to do with God to get me and us all to "behave". We were told of others who had left 'The Truth" and that they would be punished by God in the future.
They were always an example to us to not take the same path as they. We were told that obviously those who left were never part of it in the first place. I for one wanted to be with God and do the right thing, so I tried to be good. Anyway, this boyfriend I started going out with when I was His name was David and he was very kind.
I told him what had happened to me right from the very first day we started going out with each other. He told me it was called incest and that it was a criminal offense and against the law. I also found out then that others went through it too.
I had no idea. That was the first time that tiny tiny doubts about my father's character started forming in my mind. However it still took me several years to face up to the fact that the father I'd feared, loved, confided in and hated was actually evil and twisted.
David wanted to fight him, and he wanted me to go to the police. I was taught to never involve the "law" in anything so I knew that would be the wrong thing to do. David respected and loved me too much to go against my wishes. As much as he wanted to absolutely murder, so to speak, my father, he wouldn't because he could see I'd been brainwashed and that it would take time for me to see it all for what it was.
Anyway, despite all that, David was attracted to The Way by the seemingly Godly standard amongst the brethren in dress and behaviour etc. He started going to missions and after 6 mths, he professed. Of course, he was the star in my grandmother's eyes. She absolutely doted on him and both he and I were the toast of everyone because we were meek, obedient and sincere, and we loved each other too.
We both wanted to do the right thing by God. David is, and has always been, a very level, logical guy, but it shows the power that "looking good on the outside" can have on people who want God, and how those appearances can take in even the most logical, "unbrainwashed" people. Then 6 months after he professed, he was baptised.
Then when I was 17 yrs and 9 months old, we were married. We had the blessing of everyone including the workers. There were even two of them at our wedding. Of course it was done with all sobriety and propriety according to the rules and regulations. My dress had to be mid-calve length, no veil, no wedding ring for David, hair up in a bun, no wine at the reception, etc etc etc.
Although dad had sometimes secretly, and sometimes not-so-secretly supplied us with alcohol and cigarettes from very young ages, but no one but mum ever knew. She couldn't stop him tho. Because I had to have my parents' signature and consent for me to marry because I was underage, we had to do everything their way.
I will say here that my father never did approve, despite everyone else's approval, of my relationship with David because David would challenge him on certain things and dad didn't like that. He tried to break us up by telling lies about David, but for the first time in my life, I actively and knowingly "rebelled" against what he told me.
We stuck together like glue the more dad tried to pull us apart. Of course, I was told by mum and dad and grandma and the workers that it was inappropriate to hold hands, kiss, even sit together in meetings. We were certainly never allowed to go anywhere on our own. They were all afraid we'd have sex before marriage. Horror, Horror, Horror!!!! After all I'd been thru at the hands of my own father, and they were worried about my own sensible, natural loving feelings for my fiancee overtaking my supposed better judgment and learning!!
How ironic. But, we were married. My father gave me away and we had all the photos done to prove what a lovely day it was. Everyone was smiling for the camera and playing happy families. I truly loved David and was happy just to marry him and finally move away into our own home. I didn't realise the control The Way, and my family would have on us even from a distance.
Our son was born 9 months later, then our daughter 16 months after that - Jacob and Constance. I loved them to death, and vowed to protect them with my life if necessary. Then, in , 3 months after Connie was born, I began to seriously know that something wasn't right about The Way.
I didn't know what, but it was just a very strong feeling. We went to convention in Dec '95 but I had so many questions that I needed to have answered. I was just 19, only weeks away from my 20th birthday on 28th December. I cannot remember for the life of me what my questions were, but at convention, for the first time, I didn't "feel the Spirit" there anymore.
I had always loved convention and the whole atmosphere, and I felt satisfied. I just loved it. But this time, it was all different. I don't know what happened to cause this feeling but it wouldn't go away. I asked some of the workers whatever questions they were, and friends as well whom we met with at Armidale where we were living then, but no one could give me satisfactory answers.
They all kept saying, "just give it time, God will answer you, just hang in there. I thought God was angry with me over something, and I was asking why didn't I feel His presence with me? I got no answers from anyone. It was all so wishy washy. I, for the first time, did not enjoy convention at all. I just went thru the motions of going to meetings, feeding my baby, making polite conversation with friends etc.
I got no relief for my soul. Well, I could say a lot about my parents giving us the runaround all the time while we were married, and their control over me, but it's a useless exercise. I know, David knows and God knows, but there were still so many rules and regulations from mum and dad and The Way, about how we should live our lives. Poor David, he didn't understand why I didn't tell mum and dad to go to hell, and just forget about them altogether.
He asked me to, but I still couldn't. Dad was still inside my head and I'd hear things he used to say to me to make me feel guilty about things in life so I wouldn't step out of line. I won't go into details, but changes were taking place inside my head, and I started to be aware that all was not well.
I became resentful of trying to live up to these impossible standards in things like no movies or music, no computers, not using computers even for working, what occupations are suitable etc etc, and not questioning the authority of the workers and the organisation was the worst restriction, and I found it harder and harder to abide by. The other minor things I could handle as I didn't desire to be a wild child anyway, but I wanted answers.
David always had a hard time finding work, and my parents thought he wasn't taking good enough care of me even though he's always taken care of me in the things that matter i. They are such hypocrites!!!! He did his best, and when he was out of work, he went to adult college to learn things.
It wasn't good enough for them though. How two-faced can you get, when he was so good to me. It didn't matter that he couldn't get work, I was well looked after and he loved and cared for and protected me and our babies. Anyway, I went away from this convention feeling very un-fed. But I kept going to meetings because where else could I go? This was the only way on earth that was true!
I was taught that other "Christians" were false anyway, and not to make friends "outside" as they only entice and draw you away from "The Truth". Well, we moved back near Coonabarabran in May Then in July David and I had a for-me, near-fatal car accident. I praise God our children weren't with us in the car.
I had both legs broken, and severe facial injuries. I was unconscious for 10 days and remember hardly anything at all. I don't know whether it was all the drugs and painkillers they were giving me or if I truly was unconscious, but I don't even remember people coming to see me. I was in hospital in Tamworth for 2. My grandmother and sister came to see me, which I don't remember, but do you know mum and dad didn't see me until I was almost ready to be transferred to Coona Hospital!
Me, their eldest daughter, almost dead in an accident, and they see me 2 wks later as an afterthought on their way home from a steel-buying shopping spree for my father! Try dragging an image to the search box. Upload an Image. Drag image here. Daughter Cartoon Stock Photos and Images 29, matches. Sort by: Selective Focus.
Number of people. All Without People 1 person 2 people 3 people 4 people or more. Other Options. Cut Out. Do not include these words. Safe Search. Page of Sort by. Number of people All Without People 1 person 2 people 3 people 4 people or more. You can choose up to 3 colors.
Refine Search. Similar Images. Add to Likebox. Hand drawn.. Kids drawing Vector. Vector background Vector. Vector flat illustration Vector. Vector illustration.
The religion was just part of the teasing. Mum hardly ever came out to the bush, but all us kids spent a lot of time out there, even before we left school. He stepped closer to her and carefully put his hand on a delicate shoulder blade. They should respect their daughters as autonomous human beings -- rather than as a possession, a piece of fine china to either be protected behind glass or sold to the highest bidder. Erik Prince funded Hillary email hunt.
Daughter Cartoon Stock Photos and Images:
You can choose up to 3 colors.
They're totally opposite.
Collection pov blowjob footjob handjob cumshot
She doesn't yet realise that you can divorce and marry again in the eyes of God on the grounds of fornication.
Babe Hardcore Milf
How two-faced can you get, when he was so good to me.
Rey star wars porn western hentai luscious
Lesbian laundry tube search videos
awesome hentai comics inside on daughter dad bien masturbation
I professed when I was 9 years old.